Herbal Aid Musli Capsules Extra Power
£29.99
Before take any Herbal supplement and Herbal product consult with our Herbalist for better result.
91 in stock
Compare
Description
Herbal Aid Musli Capsules For Men – Herbal Supplement For Healthier Life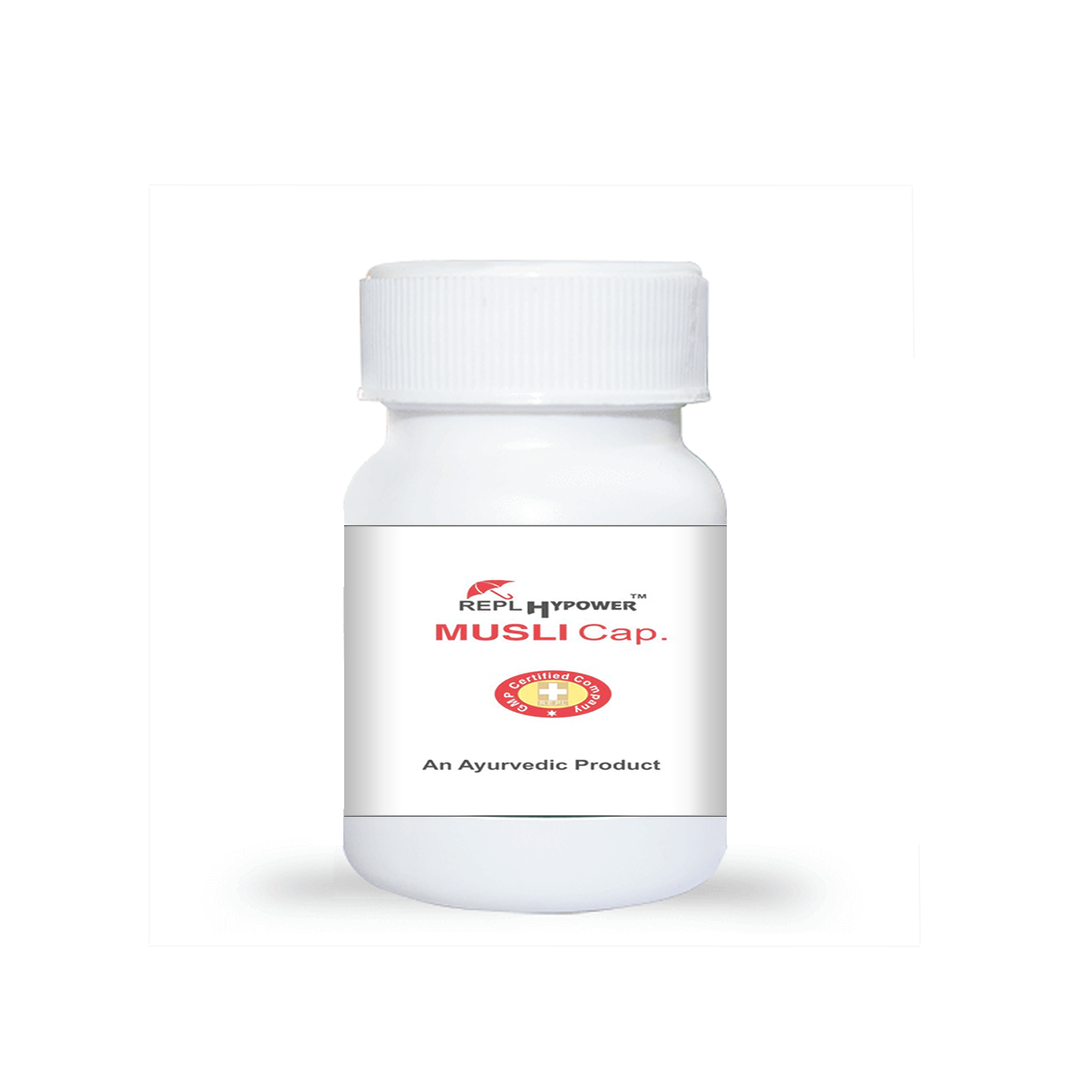 How to use Musli Capsule?
1

BE REALISTIC

It may be used without prescription but recommended to consult physician

2

PROPER USAGE

Take 1 capsule in a day OR as per advised by physician

3

AVOID

Do not use pickle, raw onion.

4

COURSE TIME

Take dosage regularly for defined period as advised by your physician
Side effects of Musli Capsule
No healing Crisis or known side effects.
It contains no chemicals preservatives.
No known contra-indication
Special Precautions
Musli Capsule is a Ayurvedic medicine, it may be used without prescription if indication matches.  It is recommended to use the medicine on prescription.
Medicine should be not being taken in any metal pot.
Do not use any pickle, raw onion.
Pack Contains :
Musli Capsules
Herbal Supplement For Men's Health 30 Vegan 500mg Capsules
Warning
If pregnant, breast feeding, taking medication, or have a medical condition, please consult your Doctor before use.
Do not exceed the recommended daily dosage.
Discontinue use if adverse reactions occur.
Food supplements must not replace a balanced diet and healthy lifestyle.
Keep out of sight and reach of children.
Store in a cool dry place.
Always read the label carefully.
Disclaimer
Products on this site are offered as food supplements and are sold to enhance a balanced diet, they are not offered as a cure for any illness, disease or disability, always read the label. We advise you to complete your own research prior to purchase, if in doubt consult your medical advisor.